| | | | | | |
| --- | --- | --- | --- | --- | --- |
| | | | Hội nghị | | |
ESOT 2009
21-06-2009 09:50:16 GMT +7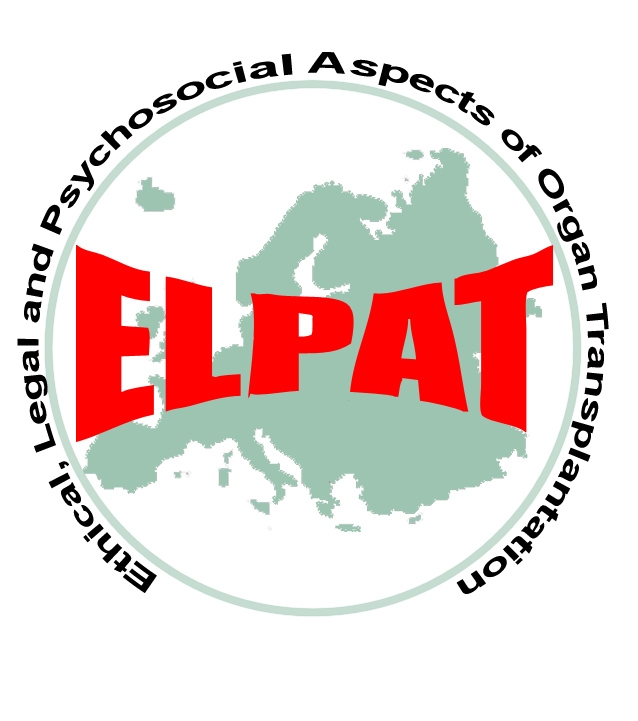 Ethical, Legal and Psychosocial Aspects of Organ Transplantation
The European platform on Ethical, Legal and Psychosocial Aspects of Organ Transplantation (ELPAT) is a section of the European Society of Organ Transplantation (ESOT).
ELPAT was founded in April 2007, during the first ELPAT congress in Rotterdam, The Netherlands. ELPAT membership represents expertise on ethical, legal and psychosocial aspects of organ transplantation in Europe.
The aim of ELPAT is to facilitate the European research area in this field of science, and to bring continuity and progress in the dialogue on the complex issues of organ transplantation ethics. Through this, ELPAT aims to contribute to the solution of discrepancies between European countries and formulates, amongst others, European guidelines on ethical, legal and psychosocial aspects of organ transplantation. One of the ways to achieve this was the publishing of a 600 paged, state-of-the-art handbook, containing over 70 high quality contributions from authors all over the world. The book also reflects the main discussion themes of the ELPAT Congress in 2007.
Within ELPAT six working groups are active. These working groups are: Deceased Donation, Legal Boundaries for Organ Transplantation in Europe, Organ Tourism and Paid Donation, Psychological Care for Living Donors and Recipients, Diverse Populations, and Samaritan Donation. These working groups consist of professionals from various disciplines, such as transplant medicine, ethics, psychology, law and policy-making. ELPAT invites those who take an interest in its activities to join its network and become a member of one of its working groups.
ELPAT membership is gained at no additional fee by informing the ELPAT Secretariat. During the Second ELPAT Congress in 2010, the research activities and results of each working group will be presented. This Congress will take place from April 17th-20st 2010 in Rotterdam, The Netherlands. Registration for this congress opens in June 2009.
More information about ELPAT members and its scope of activities can be found on http://www.elpat.org/.
ELPAT PROGRAMME AT ESOT 2009
Tuesday, 1 September 2009
STATE-OF-THE-ART ETHICAL, LEGAL AND PHSYCOLOGICAL ASPECTS OF ORGAN TRANSPLANTATION
Living unrelated organ donation. From caring partner to Good Samaritan.
Chairs: Annette Lennerling, Göteborg, Sweden; Willem Weimar, Rotterdam, the Netherlands
09:00 Caring partner. Is it only love? Pitfalls in living related organ donation
Nikola Biller-Andorno, Zürich, Switzerland
09:20 In between. Hurdles for living unrelated organ donation
Bijan Fateh-Moghadam, Münich, Germany
09:40 Good Samaritan. An update on European practices
Willij C. Zuidema, Rotterdam, the Netherlands
10:00 Discussion
Từ cũ – từ hiện đang dùng: bướu ác tính, ung thư, tăng sinh ác tính, u ác

Diễn giải - tiếng Việt: từ dùng để chỉ bệnh lý ác tính ở cơ quan Tiết Niệu (Ung thư)

Diễn giải - Tiếng Anh – Cancer (Merriam Webster): [Latin, crab, cancer]a : a malignant tumor of potentially unlimited growth that expands locally by invasion and systemically by metastasisb : an abnormal bodily state marked by such tumors
Trang web được quản lý và điều hành bởi Hội Tiết Niệu - Thận Học Tp. Hồ Chí Minh
Bản quyền © 2009 thuộc về Hội Tiết Niệu - Thận Học Tp. Hồ Chí Minh
Designed by Hội Tiết Niệu - Thận Học Tp. Hồ Chí Minh 2009
Số người truy cập: 2506416